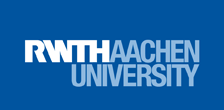 RWTH Aachen University
Founded in 1870, RWTH Aachen University (RWTH) is a German university located in Aachen, North Rhine-Westfalen, Germany. As a member of many world-leading academic alliances, RWTH is one of the 11 "elite universities in Germany," a member of the IDEA Alliance, a member of the TU9 Engineering University Alliance, and one of the seven TIME European Top Industrial Managers Universities. The school has nine faculties, including the Faculty of Mathematics, Computer Science and Natural Sciences, the Faculty of Architecture, and the Faculty of Civil Engineering, with more than 100 majors, all of which graduated with a Master's Degree in Science and Technology or Arts, or National Unified Test. There are also a variety of advanced or supplementary professional courses, post-degree courses, and learning programs, which provide opportunities for students to continue their studies.
National University of Sciences and Technology
Founded in 1991, National University of Sciences and Technology (NUST) in Pakistan is a comprehensive research university covering engineering, science, business, management, social sciences and other disciplines. The university has 19 colleges and seven campuses in four cities, with the main campus in Islamabad. In 2019, the number of doctoral students on campus was close to 600. For three consecutive years, Pakistan ranked first among domestic universities. The QS2020 World University Ranking ranked among the top 400 in the world, ranking 83rd in Asia, and ranking among the top 15% of Asian universities.